Discover some of the best Whitehorse restaurants. Where the locals eat and drink. When I have friends visit or clients ask for a recommendation, "what's a good place to eat?" This covers a full day of eating out in Whitehorse. To explore all my favourites, I have them listed as Scott's Picks. 
Dinner at Antoinette's
Craving something different for dinner? When was the last time you ate authentic Trinidadian & Tobagonian or Caribean cuisine? Antoinette's is the spot for you. Renowned for serving up dishes that are wholesome and bursting with authentic flavour. The specials change daily, but you can expect to feast on exotic dishes like Guava pork ribs paired with a craft beer or Tantan's macaroni pie while sipping cajun lemonade.
This Whitehorse restaurants is owned and operated by Antoinette GreenOliph, who ensures every dish reflects her love of food and culture. Her labour of love has not gone unrecognized, awarded the 2019 Northern Woman Entrepreneur of the Year.  
Liming with Antoinette – Liming is the Trinidadian & Tobagonian word meaning to socialize. Antoinette's ambiance is warm and welcoming; the food always over the top tasty! Lime with them and make some new friends.
Location: 4121 Fourth Avenue Whitehorse, Yukon Y1A 1H7
Coffee at Bean North Café
Bean North Café is more than a rustic coffee shop. They are a coffee roaster and specialize in organic fair-trade coffee. Located 20 min out of town on the way to Takhini Hot Springs and the Yukon Wildlife Preserve, it's the perfect place to listen to the birds and enjoy the wooded surroundings while sipping fantastic coffee.
Aside from coffee, Bean North Café offers a selection of house-made soups, paninis, and pastries. Patrons can enjoy their coffee and food on the patio when the mood strikes. Also, the café hosts various events throughout the year, including cupping courses, craft fairs, and roastery tours.
Location: Bean North Café, Km 9.3 on Takhini Hot Springs Rd, Whitehorse, Yukon, Canada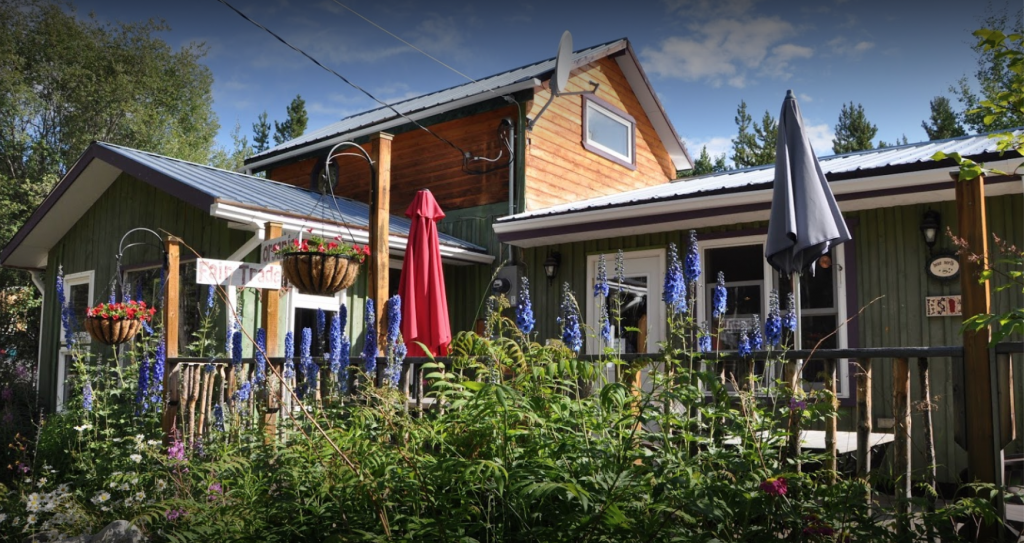 Lunch at Alpine Bakery
What's better than a sandwich at lunch made with fresh bread and a bowl of homemade soup? Alpine Bakery, known as the original 'organic café,' is located inside a huge log building that feels more like a chalet than a bakery. Everything is organic, and they offer many vegan and gluten-free creations. Their menu is filled with everything yummy you want in café, sweet, savoury, fresh and healthy.
The owners are very proud of their wood-fired brick oven that produces some of the most scrumptious organic pizzas and a variety of artisanal bread. The more you explore Alpine Organic Café the better it gets.
Location: 411 Alexander Street Whitehorse, Yukon Y1A 2L8 Canada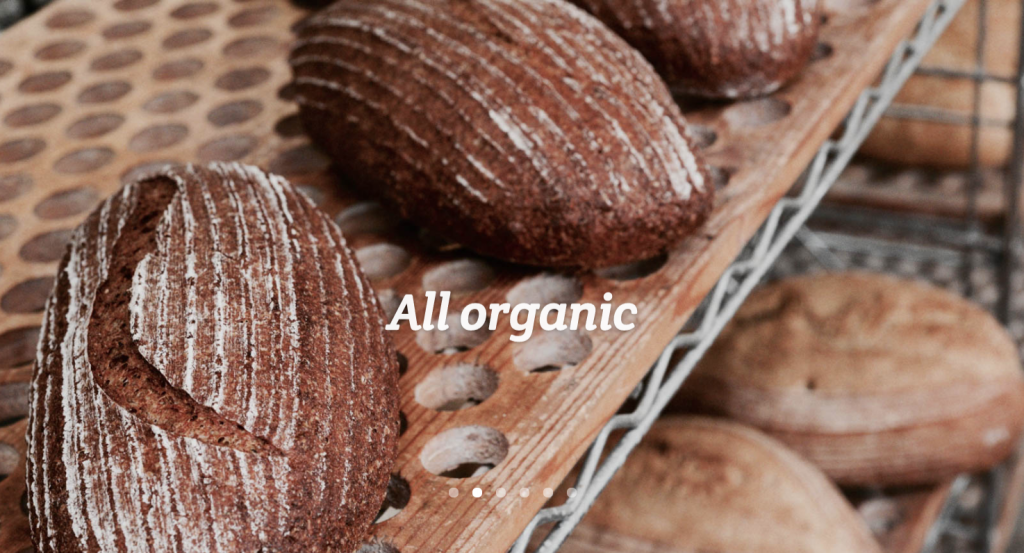 Brunch at Burnt Toast
Burnt Toast is one of the more trendy and lively brunch spots in Whitehorse. The focal point of the cafe is an Art Deco-inspired bar and historical photos. In summer, it is not uncommon to see a line of hungry people sipping Starbucks waiting for a table.
The kitchen offers unique and scrumptious dishes for breakfast like maple bangers and eggs, made with locally produced eggs and handmade sausages. Lunch is equally tempting, Arctic Char en Papillote featuring lemon herb crusted Char with veggies and blue cheese mashed potatoes. Its legendary menu keeps locals coming back year-round.
Location: 2112 2nd Avenue, Whitehorse, Yukon Y1A 1B9 Canada
If you want to talk about food, and some other great Whitehorse restaurants I'm in, If you want to chat about real estate over a coffee give me a call or text at 867.333.1095. Talk to you soon, Scott.