Get a free 30 min consultation on buying in Whitehorse
Get the ball rolling – let's look at some homes, ask me all your questions! Tell me your real estate dreams and goals in the Whitehorse real estate market. Let me take care of the details so that you can have fun and enjoy a low-stress buying experience.
Mortgage Financing and Pre-Approval
Good homes sell fast, and some are listed and sold in a day. Not having your mortgage pre-approved is the #1 way to lose the home you love. Not all banks are the same; for instance, some banks won't finance bare land or mobile homes, it's random. Assuming that because you have been with your bank for a long time, they will make the deal work is a misnomer. Having a pre-approved mortgage is essential.
Pro Tip: If you have multiple credit lines, you may want to ask your lender if closing one or two accounts would be helpful.
The key questions to ask your lender are:
How long will it take you to approve the property I want to buy?
Will you require additional documents about the property to approve the loan?
If you're a first-time buyer, read my First Time Buyers Guide.
How much downpayment do you need? You can buy a home with just 5% down. If you do not have 20% of the purchase price in cash, you will require mortgage insurance from CMHC or Genworth. Mortgage insurance is a one time fee calculated as a percentage of the loan and rolled into your monthly mortgage payments.
Pro Tip: If you are buying an investment property in Whitehorse or personal residence valued over $1M, you need a 20% down payment.
Let's explore the city, and even the countryside, imagine the possibilities. If your curious about the real estate market or are ready to start looking at homes, let me give you the inside edge. I will show you all the hot new listings before they go onto public websites.
Keep one step ahead of other buyers.
If an exciting comes on the market, it's is important to notify me immediately, so we can start to strategize. You might have to act fast!
Deadline – this is a Whitehorse real estate term that means the owner will not look at offers until a specific date.
Refining Your Shopping List
Location: I can watch specific neighbourhoods for new listings or solicit homes that interest you. Never worry about missing a good one with my instant market updates, sign up to receive hot new listings before they appear on any public website.
Assessing Construction Quality: Assessing construction quality is essential. In our first meeting, we will discuss common building defects and their financial implications. This way, you can avoid pursuing properties that require too many repairs and don't waste money hiring a professional inspector on a home that is not a good fit for you.
Condos: Condo properties have bylaws that can restrict pets and rentals plus a monthly fee that covers building maintenance, fire insurance, and landscaping. If you are interested in buying a condo in Downtown Whitehorse for yourself or as an investment property, we can dive into the details.
Here are three great open house tips — ready?
1. When you first arrive at an open house, let the agent know your working with me; it will save you from being solicited.
2. Couples, ensure you walk through the entire home together and discuss each room as you explore, each of you will notice different things. It is super tempting to explore the house on your own, but if you stick together, you can better discuss the pros and cons of the home. 
Pro Tip:

Don't share all your thoughts with the listing agent because they are obligated to tell the seller everything they learn about you.
3. Signing In- Some REALTORS® will ask you to sign into the open house, don't feel pressured into giving them your personal information. Just tell them I'm working with Scott from Re/Max.
Special Information – If they claim to have critical information about the home that can only be shared via email or text, they can send it to me just as easily. I will receive the information on your behalf and forward everything to you, use me as your buffer and protect your identity!
All of the excitement and buildup has come to a head, and you are ready to buy your home. My job is to ensure you understand the buying process and to ensure your offer document protects your interests.
Check our Scott's Real Estate Dictionary Terms
"Offer" is slang for the "Contract Of Purchase And Sale." Once you sign the contract, the contract is presented to the Vendor, and if they agree to your price and conditions they sign the deal, you have an accepted offer, the home is now 'under contract.'
What your offer will include:
Price – What you are willing to pay.
Deposit – This forms part of your total down payment.
Date of Completion: The date you pay for the home.
Date of Possession: The date you move into the home
Date of Adjustments: The date you start paying taxes.
Conditions: Home inspections, mortgage approval and insurance.
Condition Removal Date: The date in the contract by which you must have your due-diligence completed.
When multiple buyers simultaneously submit offers, commonly called a 'bidding war' or 'multiple offers'. My skill and market knowledge will give you a firm understanding of what it will take to win! Experience counts, I've been a REALTOR® since 2004.
Counteroffers: A counteroffer occurs when the Vendor has proposed a change to your offer. You may accept the Vendor's change, or negotiate with them. It is not unusual for an offer to be countered two or three times before a final agreement. Keep in mind that during the negotiation process, another buyer can submit an offer, and you will be in a multiple offer situation.
Accepted offer: Hooray! Celebrate! The vendor has signed your offer with no changes.
If you included conditions, your due-diligence time kicks in now. Complete these steps before the subject removal date
Your Offer Is Accepted. What Now?
A. Send the contract to your mortgage professional. I will do this for you.
The lender must approve the "actual property," and a third-party company will conduct an appraisal.
Every situation is unique, which is why the mortgage person you work with is so crucial. Additionally, If you are buying with less than 20% down, CMHC approval must be acquired.
B. Book a Home Inspection. After the inspection is completed, you should review the inspection results with the inspector. If you have concerns, we will address them.
C. Deposit Money. Ensure that your deposit money is ready to be submitted as stated in the contract payable to "Re/Max Action Realty in Trust."
D. Legal Advice. Contact your lawyer to have them review the contract on your behalf and secure them as your representative.
D. Home Insurance. Contact a Home Insurance Brokerage for a quote. Buying homeowners insurance can be complicated.
Pro Tip:
Renovated condos will need additional insurance for the value of the renovations.
Replacement cost – ensure your insurance company is not using a depreciated value.
Condition or Subject Removal
The Home is Yours.
Subject removal is the document you sign that commits you to pay the seller for the property on the date of completion.
Date of Completion: Is the day you pay for the home.
About four days before you receive the keys for your new home is when you will sign at your lawyers' office.
What to bring
Downpayment money is due in the form of a bank draft.
Two pieces of Government-issued photo ID.
They will ensure that you receive the property free and clear of any financial encumbrances and that condo fees and property taxes are pro-rated to the date you move in. On the date of completion, the property is registered in your name.
Congratulations, you now own this property! Pop the Champagne! 🍾🥂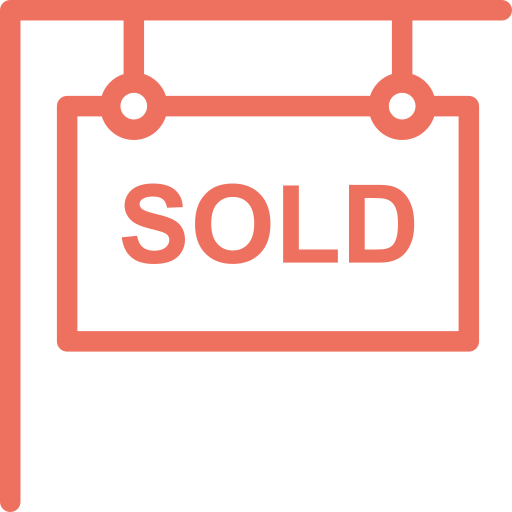 Text or Call 867.333.1095