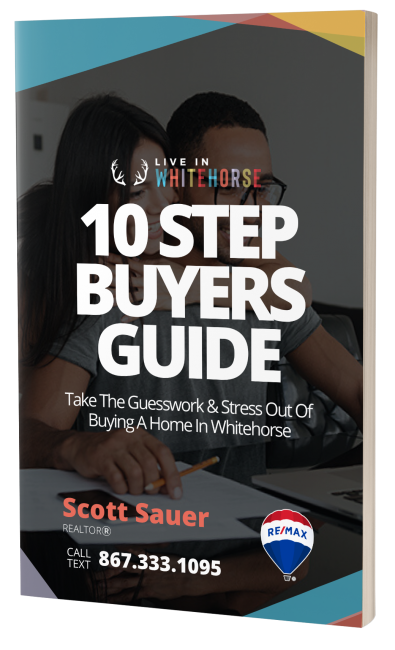 10 INSIDER TIPS FOR BUYING A HOME IN WHITEHORSE WITH LESS STRESS AND MORE CONFIDENCE
Buying a home can be a stressful experience for many – this free guide will help take the guesswork out of the process and walk you through the steps for a smooth, and stress free experience while purchasing your new home in Whitehorse. Just enter your name and an email so I know where to send the guide!
By submitting this form you agree to receive email communication from Scott Sauer regarding this free buyers guide. Your information will never be shared with anyone else. You can unsubscribe from these communications at anytime.